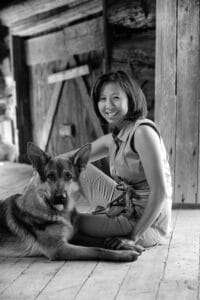 Dr. Michelle Lem: Founder of Community Veterinary Outreach, veterinarian, Masters of Social Work, MSc.
Dr. Michelle Lem graduated from the Ontario Veterinary College (OVC) in 2001, and founded
Community Veterinary Outreach in 2003, a registered charity that improves the health of people and
their pets experiencing homelessness and housing vulnerability through a "One Health" model of
care. By offering human health services and health education alongside preventative veterinary
care, Community Veterinary Outreach was the first of its kind to provide innovative access to both
veterinary and human health care for at-risk populations.
Michelle was elected an Ashoka fellow for her social innovation in accessible health care for marginalized populations and has received numerous awards including the Summit for Urban Animal Strategies' Individual Achievement Award and Community Collaboration Award, the OVC Young Alumnus Award, The Queen Elizabeth Diamond Jubilee Award and the CVMA's Presidents Award. Michelle was the recipient of the 2019 World Small Animal Veterinary Association's Global One Health Award.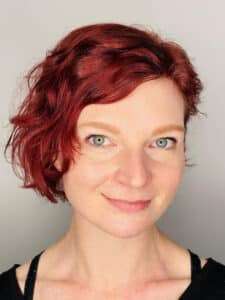 Mackenzie Walton, RVT: artist, registered veterinary technician, Ottawa CVO location
I decided to go back to school for a career change in my early 30s and graduated from Algonquin College in 2018. I started volunteering with CVO as a student in my 1st year. Since graduating I have been working as an RVT in companion animal medicine, primarily with cats and dogs but also occasionally working with small mammals. I also paint and enjoy painting pet portraits in my free time.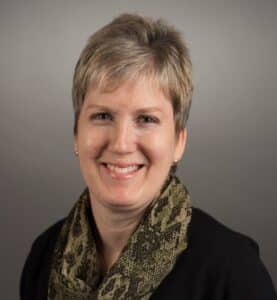 Dr. Sue Kilborn: board member CVO, regional director Ottawa CVO, internal medicine specialist
Dr. Susan Kilborn received her DVM degree from the Western College of Veterinary
Medicine at the University of Saskatchewan. After several years of emergency and critical
care practice in Winnipeg, she completed a post-graduate degree (DVSc program in Clinical Studies) at the Ontario Veterinary College (University of Guelph). She became board
certified in the American College of Veterinary Internal Medicine in 1995. Dr Kilborn
currently sees referral internal medicine cases at Orleans Veterinary Hospital in Ottawa,
Ontario, Canada, and consults (internal medicine and nutrition) for Antech Diagnostic
Laboratories and multiple other organizations. She has been Ottawa region and One Health director for Community Veterinary Outreach since 2008. Dr. Kilborn was the recipient of the Canadian Veterinary Medical Association Small Animal Practitioner Award in 2015. She is passionate about accessible care issues in the profession and serving vulnerable clients.
Dr. Sam Salter: public health veterinarian for the government of Yukon, regional director Whitehorse CVO
Sam graduated from the Ontario Veterinary College in 2012, and moved north to the Yukon to practice mixed animal medicine. Her passion for public health and interest in upstream prevention and the social determinants of health led her to complete a Master in Public Health from the University of British Columbia in 2016. Since then, she has worked for the Government of Yukon Department of Health and Social Services as a health research analyst, program evaluator, and epidemiologist. Currently Sam supervises an amazing team of epidemiologists who work on a wide range of files, from immunizations and communicable disease to substance use, chronic disease and injuries. She continues to locum as a small animal veterinarian, and joined Community Veterinary Outreach in early 2022. Sam also volunteers on the board of Humane Society Yukon, and loves go mountain biking, hiking, fishing, paddle boarding, and outdoor adventuring with her husband Josh and her dog Angie. She also has a cat named Marty McFly who prefers to stay home by the fire while the rest of the family is getting out on the land.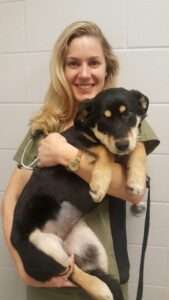 Dr. Kyla Townsend: veterinarian at the BC SPCA and leadership team for Vancouver CVO.
Dr. Townsend has spent most of her career in shelter medicine, and she currently works at the BC SPCA doing a combination of community practice and shelter medicine. Kyla currently lives in Vancouver BC.  She joined CVO because she really wanted to help connect people with resources and care for their pets, in order to continue to strengthen the human-animal bond
Kelsi Jessamine, RN, MSN, BN, BSc., regional director, Vancouver CVO
Kelsi works at North Island Hospital as a Clinical Nurse Educator in Mental Health and Substance Use. Prior to becoming a nurse, Kelsi completed a Bachelors in Animal Biology and worked at the University of Guelph Animal Health Laboratory. Her nursing experience ranges from working in medical and mental health positions, both inpatient and community settings. Kelsi has worked in with vulnerable populations at Insite, St Paul's Hospital Rapid Access Addiction Clinic, Carlile Concurrent Disorders Treatment Centre, BC Children's Hospital, and Community Health Clinics in the Downtown Eastside. In addition to her clinical work, Kelsi has worked in education at UBC School of Nursing and has acted as Regional Director for Community Veterinary Outreach in Vancouver and Kelowna. For her Master's thesis work Kelsi conducted a program evaluation on CVO Vancouver One Health Clinics and is now currently working with another CVO volunteer to investigate Patient Initiated Discharges from hospital related to pet care. Outside of work, Kelsi enjoys horseback riding, snowboarding, hiking with her dog Malakai, and travelling to new places.