Watch back our Interview the Team:

Our goal is to improve lives: The lives of our staff, our clients, our patients, and our community. We are not willing to sacrifice any of those to benefit the others. We care, we heal, and we all thrive.
We are an integrative practice, and believe the more tools we have the better we can serve our mission. Traditional Chinese medicine blends with conventional Western medicine.
We are always looking for talented, compassionate team members. We offer a great working environment, great benefits, flexible schedule, paid PTO, and a great work-life balance. When we say we are family-friendly, we mean truly FAMILY FRIENDLY. You need to be off at 2 to pick up your kids, we're in. You need to meet up with friends you haven't seen in far too long, let's do it. We don't dictate what qualifies as "family time" so it's your decision.
We believe the health and well-being of our staff is paramount. You can't pour from an empty cup, so we do everything to make sure our cups are filled every day. We thrive on continuing education, and want to help every employee reach their personal and professional goals. If you have a passion, we're here to support you.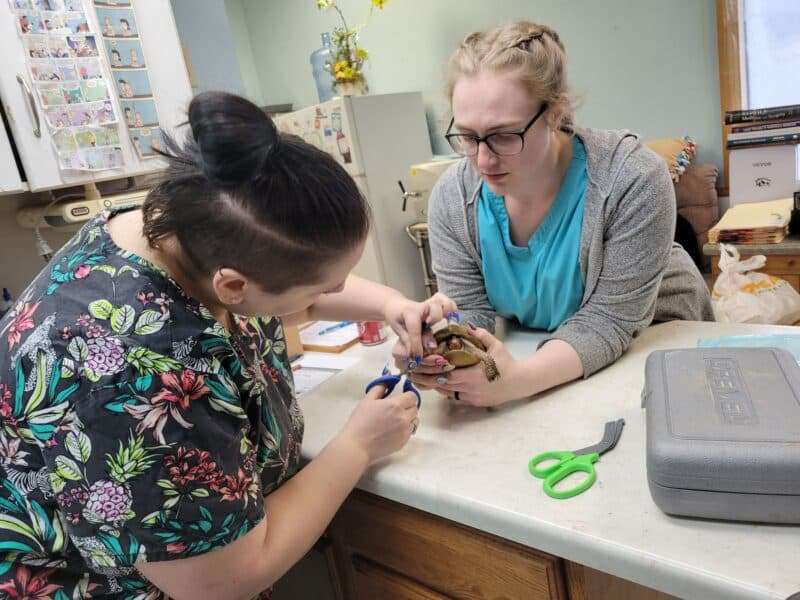 Work-Life balance is a term that is thrown around – but at Home Vet, we believe everyone's definition is different. We strive to meet everyone's needs, but our staff is our focus. We don't tolerate bullying, from each other or our clients. We don't love drama in the workplace – we're a team, and only as strong as our weakest link. Culture is #1 here, and we won't stand for any disruptions or negativity. We want to enjoy our workplace and have fun.