Watch back our Interview the Team:
Who we are:
We are Vet-AI, and we are delivering our vision of the pet care of the future. Our flagship app, Joii Pet Care, was created to make pet care affordable and accessible for all pet owners. Through Joii, pet mums and dads can video call a vet 24/7, use an intelligent pet symptom checker, or seek preventative care through nurse clinics. All at the click of a button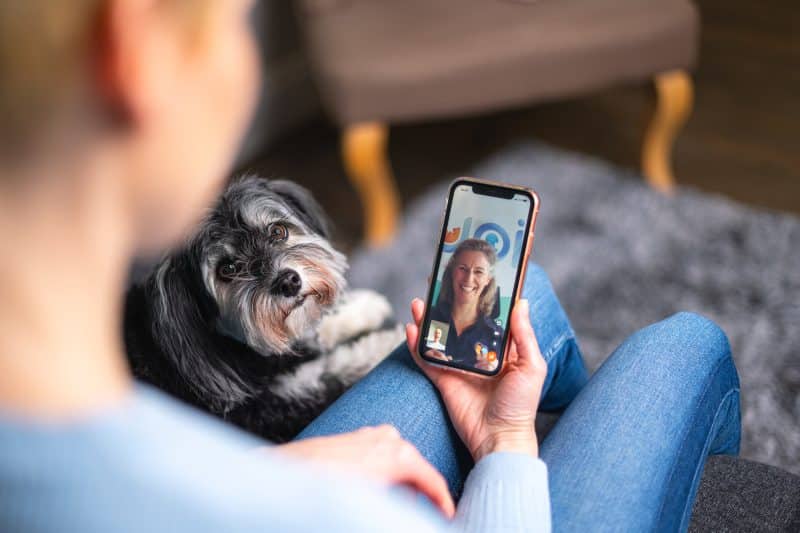 Our mission: 
To make pet care affordable and accessible for everyone
To improve the lives and well-being of everyone working within the veterinary industry
Quite simply, we want vet care to be available to everyone, and to ensure the people who are delivering it with us are as happy as they can be. We call ourselves Joii, after all.
So what's next?
We're stepping out of digital and into physical pet care, with the launch of our first Joii clinic in St Albans. A brand new state-of-the-art practice, designed with pets and vet teams in mind. We're a technology-led company, so we'll have all the usual gadgets and then some. From scales built into the waiting room floor, to digital stethoscopes, to a booking system that notices when your team is running behind and reschedules appointments so you all clock off on time. Working in sync with the Joii telemedicine app, and with an incredible in-clinic support team, our aim is to make sure our team can do the job they love. After all, a happy practice = happy pets!
Is that everything?
Not by a long shot! From client education, to computer vision, let's just say we've got ambitious plans for the future of veterinary care.