Organisational background
Woolton Vets is a family-run, independent practice that has been run by Alex and Sarah since December 2018. Having met at University in Liverpool they had both dreamed of setting up and owning their own veterinary practice and after two years of clinical practice the opportunity arose to buy a practice in south Liverpool and they jumped in headfirst. The practice has grown from a team of four to a team of 15 within the three years but has maintained at its core the values that Alex and Sarah set it up with; being a close-knit, friendly team that thrives on supporting each other and seeing each other succeed.
The last few months have seen the practice physically start to grow in size as we are expanding into the neighbouring property. This won't change our values or our mission but it gives us more space and a beautiful property that we can all call home.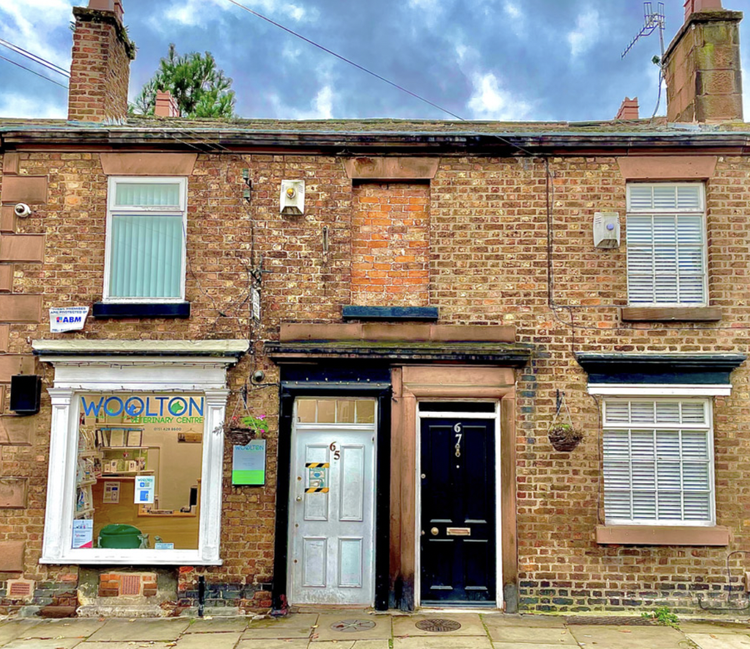 Organisation aims & mission
We believe the profession needs a shake-up and we are the ones who are going to start it!
Our aim is simple: to be the best veterinary centre in the UK. What does this mean? We put a huge emphasis on staff wellbeing and know that the best patient and client outcomes are directly linked to a happy and engaged team. We know the importance of enjoying coming to work and maintaining a good work-life balance. These are words everyone uses these days but we genuinely believe and practice them.
We strive to have an engaged client base who trust and respect us allowing us to provide the best clinical care we can to their patients. We were voted 4th in the Best UK Vet Awards 2022. Through constant development and progression, we want to be not only the best vets to our clients but the preferred employer for our staff too.
Watch back our interview the boss with partners Alex and Sarah! Showcasing all the ways we support and develop our team and ourselves!