Why is change so hard to make happen?
I remember how "easy" it was for me to set my mind to applying o vet school.  It was arduous, and hard to study that much, but I did it with relative ease.  Other change like career shifts, changing how you work, bringing new ideas to your team…. so much harder.
What gives?
Change science tells us that change is more successful when:
You are in a supportive environment
You aren't the only change agent
There are others who are going through the same thing
You have tools and support to succeed
Hm, this does sound like I had the ingredients for success in applying to vet school.  Climb Mount Chore Re-evaluation… not so much.  
Here are some additional top tips for making change easier on yourself from leading change scientists:
Examine your competing beliefs
Kegan and Lahey described the Immunity to Change process in their book (which I recommend so much I should be their brand ambassador).  TL;DR version: you might have a goal or change in mind, but you won't be successful at making it happen if you have a competing belief.
Willpower alone will not cut it
The theory of willpower posits that, "I want the change to happen, so I'll make it happen!"  But there are very few people in the world who actually achieve all their goals on willpower alone (American Psychological Association, 2021).  It is ONE change model, but for some reason, willpower has become an overwhelming, overarching singular theory.  
Are you ready to make changes?  Is your team or the people around you?
Evaluating readiness for change is part of the principle used in motivational interviewing (underpinned by the transtheoretical model of change… say that 5 times fast!).  Turns out, there's at least 5 steps in being ready to really make a lasting change. So, if you are roadblocked, it could be that you (or your team), are stuck at the beginning phases of change, or haven't made the leap to the next phase.  The good news is that using techniques like coaching can help you understand yourself and what you need to move to the next phase to make change happen.
Evaluate what you are in control of, and what you're not
Often with change, we expect that we can change everything, or if it doesn't ALL happen the way we want, it was a failure.  The theory of "Circles of Control" is a useful one to help set realistic expectations for success.  There's a small circle that you can control directly.  There are areas you can influence, and areas you can have concern for also.  Don't get stuck defining successful change by things you have no control or influence over.   Don't get defeated by setting goals that you have no control over.  You can't control if you'll get hired, but you can control how many jobs you apply for, how much effort you put in, and how you show up for interviews etc.  Own what you can, and let go of the control of the rest.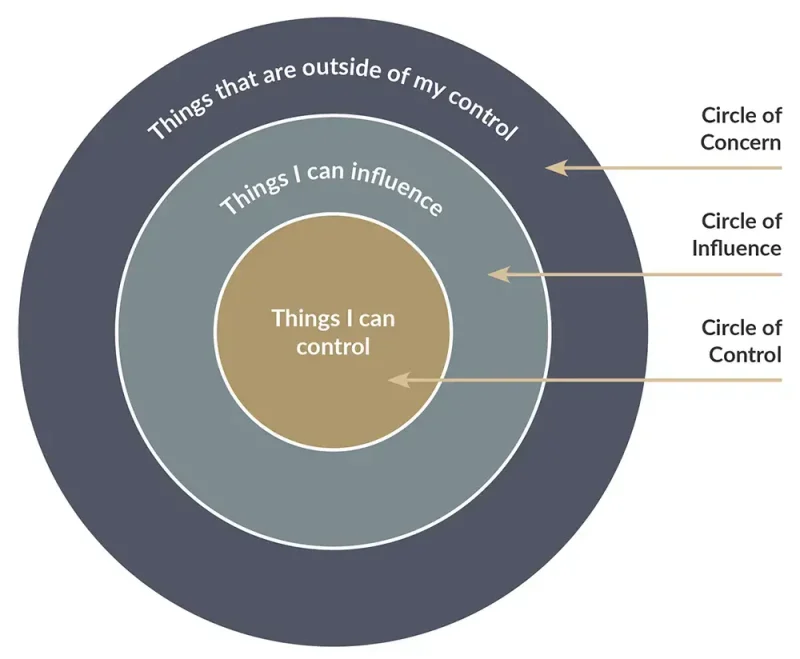 (image credit Positive Psychology, 2023)
Change can feel hard, whether that's leading the charge for a team, making changes to your career or job, or simply renegotiating your life and work parameters.  You don't have to go it alone.
If you're looking for support as a leader or an individual, check out group career coaching in the UK and North America.  We've got all those elements of success included, for good reason.  It makes change possible.  And we've got 10 cohorts of success to show it!